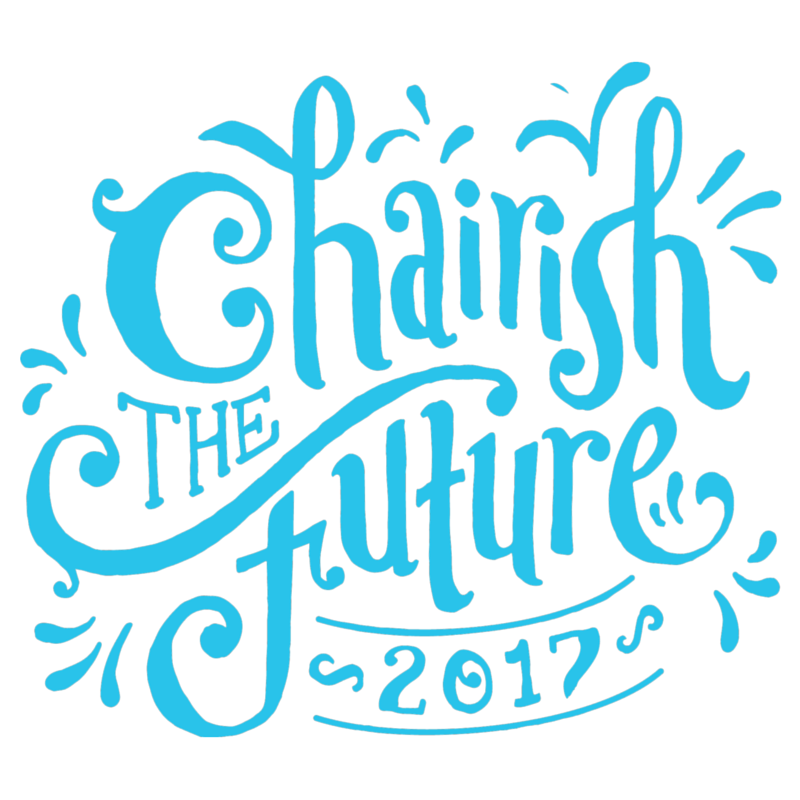 The Furniture Bank of Metro Atlanta is holding its 23rd Chairish the Future Auction and Gala on Friday, February 24, 2017, at 7 p.m., at the Foundry at Puritan Mill.
Regarded as one of Atlanta's most memorable events, Chairish the Future offers an abundance of libations and delectable bites from generous sponsors including endive catering, drinks from American Spirit Whiskey, Treehorn Cider, Integrity Wines, Sherlock's Wine Merchant and Bonterra Organic Vineyards; live music provided by The Metrognomes; painting exhibits of local artists; and silent and live auctions—all benefiting the Furniture Bank of Metro Atlanta. Bid on custom-designed furniture pieces and artwork by local and nationally renowned artists and design firms. And get the chance to bring a piece of our home to yours.
More than 50 artists are donating works to be sold at auction at Chairish the Future, along with donated items such as two tour passes for Oakland Cemetery; penguin experience and behind-the-scenes tour at Georgia Aquarium; two theater tickets at Shakespeare Tavern Playhouse; behind-the-scenes tour of SunTrust Park plus four game tickets and parking; a wine dinner for eight people at C&S Seafood and Oyster Bar; one week's stay at a condo on Folly Beach, South Carolina; an overnight stay at the Inn at Chateau Elan Winery and Resort; a pampered pooch package from Barking Hound Village; autographed Atlanta Falcon Julio Jones jersey; and an autographed baseball bat by Atlanta Braves' Chipper Jones.
Corporate sponsors helping to bring the event to life include Rooms to Go, Publix Super Markets Charities, EPS Print Solutions, Inc, Cox Enterprises, Bell Oaks Executive Search, ML Healthcare, Midtown Consulting Group, IBMSECU, Northwestern Mutual Goodwin, Wright, and All Seating.
With last year's gala attracting 400 attendees and $92,000 gross ($80 net), Furniture Bank executive director Megan Anderson is hopeful to break through both and raise a record $100,000, and have between 400 and 450 guests.
"We deeply appreciate the generosity of the community and artists coming together to help people in need," says Megan Anderson, who's served as executive director of Furniture Bank of Metro Atlanta for 12 years. "Every day at FurnitureBank we are helping people who are transitioning out of homelessness by providing them with furniture. Having a home—and furniture inside of it—is providing a sanctuary for a person, which aids in their physical and emotional wellbeing. Seeing Atlanta come together to raise money for this worthy cause is incredible. Every cent is needed."
WHY:
The Furniture Bank of Metro Atlanta is a nonprofit organization that provides essential household furniture to individuals and families in need. The FurnitureBank provides beds for sleeping, tables for sharing meals, and couches for relaxing. We turn houses into homes.
WHERE:
The Foundry at Puritan Mill
916 Joseph E Lowery Blvd NW
Atlanta, GA 30318
COST:
Tickets begin at $100.
SOCIAL LINKS
https://www.facebook.com/FurnitureBankATL/
https://twitter.com/furniturebnkatl
https://www.pinterest.com/furniturebankma/
https://www.instagram.com/furniturebankatl/
Hashtags: #chairishthefuture #chairishATL
ABOUT FURNITURE BANK OF METRO ATLANTA
Furniture Bank of Metro Atlanta is a furniture provider to people in need. The Furniture Bank recycles furniture by collecting it from the community and giving it to countless individuals struggling to make ends meet, including people who have lived in a shelter or on the street, people fleeing domestic violence, people living with HIV/AIDS who fit the HOPWA income guidelines, and people living below the poverty line and facing a significant challenge which has caused a loss of furniture or an inability to afford furniture. Additionally, the Furniture Bank, in partnership with United Way of Greater Atlanta, trains and prepares previously homeless veterans for careers in the warehouse or truck driving industry.
Furniture Bank of Metro Atlanta
908 Murphy Ave., SW
Atlanta, GA 30310
Phone: 404-355-8530